It is our pleasure to announce the opening of a completely re-designed HIROKO KOSHINO TAKASHIMAYA Store in Nihonbashi .
Here it is exclusively possible for our customers to order Hiroko Koshino Haute Couture at anytime ,as well as enjoy selected HIROKO KOSHINO Preta Porter. "My designs and colours are youthful but when worn by a woman with considerable life experience a unique and exquisite atmosphere is born. The beauty of woman is clearly drawn in my mind as I design to the very last stitch. It is my great honor to see a womans pure beauty shine when she wears Hiroko Koshino." Hiroko said.
Please drop by and enjoy if you are in the area.
HIROKO KOSHINO TAKASHIMAYA Nihonbashi Store
4th floor 2-4-1, Nihonbashi Chuo-ku, Tokyo
Date : Monday, 31st August, 2015, 10:00am – 8:00pm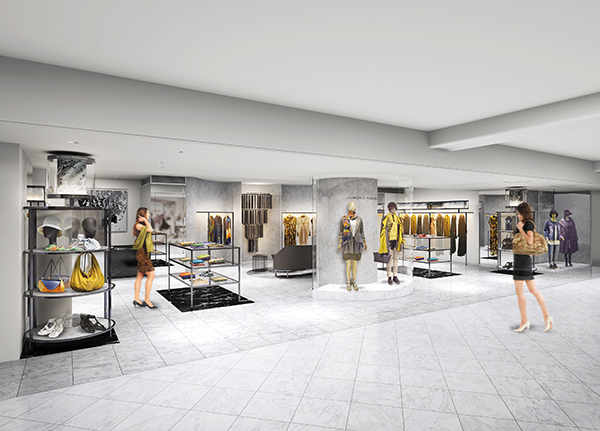 ※shop image