Hiroko Koshino designed new costumes for the vocal group LE VELVETS. The members are wearing these costumes during the concert tour to present their much anticipated new album "WORLD MUSICAL" that includes many famous musical songs.
Please check out their stylish outfits along with their wonderful harmony.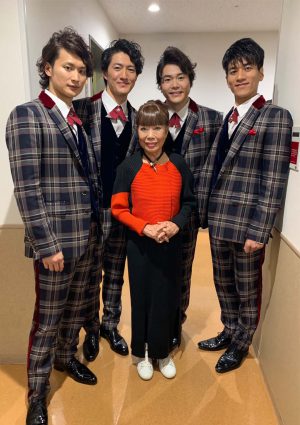 Hiroko Koshino presented the 2020 spring/summer collection at the Museum of Contemporary Art, Tokyo, on Tuesday, October 15.
This season's theme is "Play Around the Music."
With the live performance by the pianist Yukio Yokoyama, Koshino presented 56 creations inspired by the silhouettes of musical instruments. The special runaway was installed close to the audience, which allowed them to see the detailed designs under the bright sunlight. Fashion and music harmonized during this artistic moment. We would like to thank all those who attended the show.