As a preventative measure of COVID-19, 2021Spring Summer HIROKO KOSHINO COLLECTION will be released online on our website and Instagram.
During the "STAY HOME" period this spring, Hiroko Koshino was devoted to painting at her atelier. You are going to witness the fancy-worldview under the theme of "Surreal inhabitants", the work completed at that time. Koshino and her team have been doing their best in the past six months to deliver and promote the positive messages in videos. We would love to take you to a bright and joyful world with gorgeous images and music match with the theme. Stay tuned.
Broadcasting time : 15th October (Thu) 6pm
(*) The video is available at all time after the captioned time.
Here for Hiroko Koshino brands site.
Here for Hiroko Koshino official Instagram.
(*) Follow us! Tap on the "IGTV" icon on the left bottom corner of the feed to watch on the phone. Rotate your phone horizontally to view in full screen.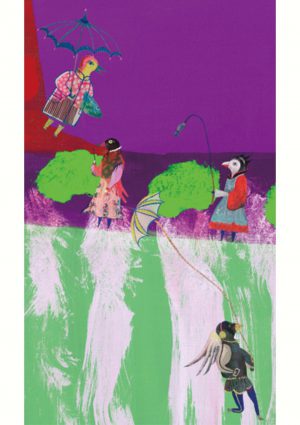 The popular Monday midnight TV show "Shimofuri-myojo-miki-xit" is now out at peak time for the first time!
And, Koshino Hiroko is going to be the special guest of the show.
She is going to check and comment on the outfits of the '7th generation comedians'- the guys from Shimofuri Myojo, Miki, and Exit!
Compliment? Criticism? What will the chief judge Ms. Koshino say? Watch the show and find out!
TV Show: "Shimofuri-myojo-miki-xit" Special edition
Time: 16th October 2020 (Fri) 7pm-8:57pm
TV Station: TBS