Monday, January 20 – Sunday, March 29, 2020
Closed: Wednesdays / Tuesday, February 25 – Friday, February 28 / Tuesday, March 17 / Other event days
Closed when Hankyu Bus does not operate
Open upon reservation: Please fill the "Admission Reservation Form" on the website's ASHIYA GALLERY page.
Reservation is not required on Sundays.
*Special display of Hina dolls
Saturday, February 29 – Sunday, March 29
KH Gallery Ashiya will hold the exhibition titled "The Pleiades – Resonating Artists –". Hiroko Koshino has been meeting and interacting with artists of various genres. Through these interactions, Koshino gained many things that became inspirations for her creations, such as the essence taught by a person she calls her master, influences from unique styles of expression, and experiences of getting to know materials other than paintings. This exhibition will present Koshino's works as well as those of the artists close to her. These works are owned by Koshino and show the ties between the artists. Please enjoy the light that the resonating stars create together, like the Pleiades shining in the winter night sky.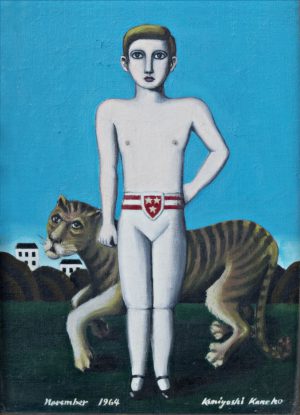 Kuniyoshi Kaneko  "Beast Tamer"  Oil painting / canvas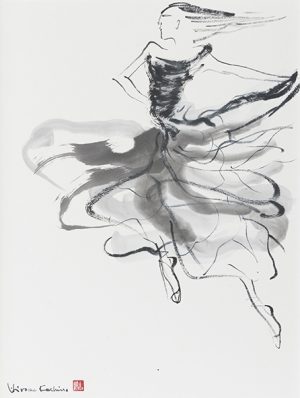 Hiroko Koshino  "WORK #386"  Style sketch
Artists
Aquirax Uno (illustrator)
Kazi Ghiyasuddin (painter)
Kuniyoshi Kaneko (painter)
Tadayoshi Nakabayashi (copperplate printmaker)
Susumu Notomi (ceramic artist)
Masao Hara (fashion drawing artist)