Karl Lagerfeld, CHANEL and FENDI's charismatic designer, has been leading fashion scene all over the world. Much anticipated movie, ''Lagerfeld Confidential'' will finally release from November 16th in Japan. For the first time he has agreed to let someone create an artwork on his everyday life such as working with world famous celebrities, behind the runway and drawing dress design. Before the premiere, Hiroko Koshino contributed a review of the movie which will appear in the brochure and flyer. Please enjoy the movie!
'' Lagerfeld Confidential ''
Premiere Date : November 16th at Cinem@rt Shinjyuku theater, humantrust cinema Yuraku-cho theater, etc.
Distributing Agency : alcine terran
http://www.alcine-terran.com/lagerfeld/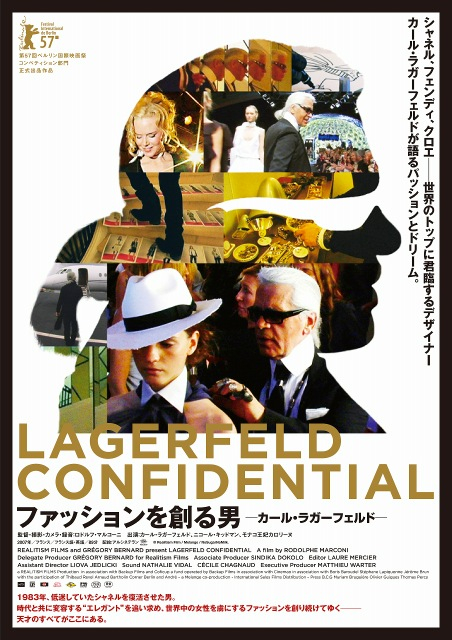 (c)Realitism Film / Melange / NoSugarNoMilk.