Japanese National Gymnasts won a gold medal in mens group competition for the first time in thirty seven years at 2015 World Gymnastics Championships held in UK.
Hiroko Koshino has been designing the Japanese National Gymnastic team`s uniform since 2010. The motif on the uniform is a Japanese wolf which is worshiped as a god for protecting the mountains. It symbolises dynamism and hardiness. This gold medal has given a powerful boost to The Japanese National Gymnastic team for the 2016 Summer Olympics.
Please watch and support Japanese team! We hope the uniforms will enhance the performance.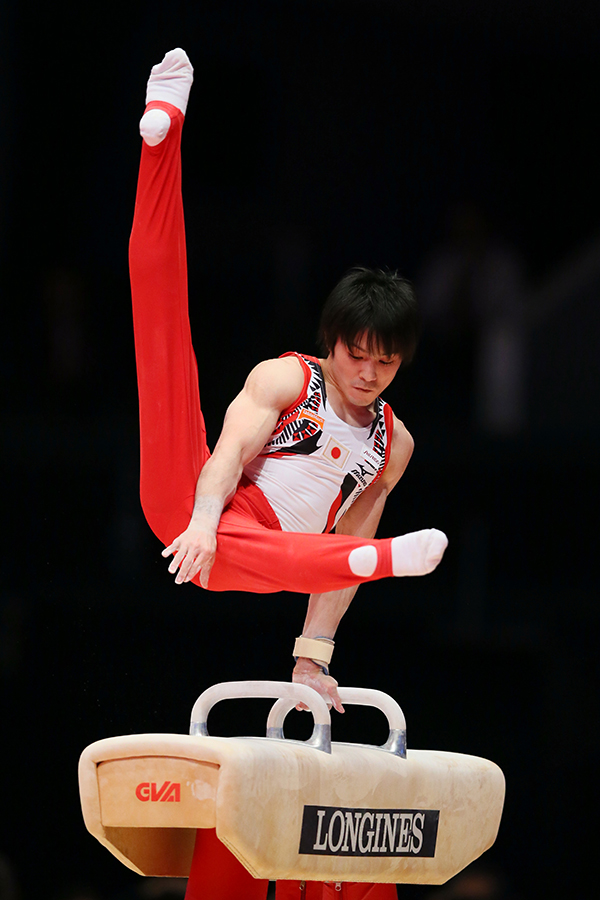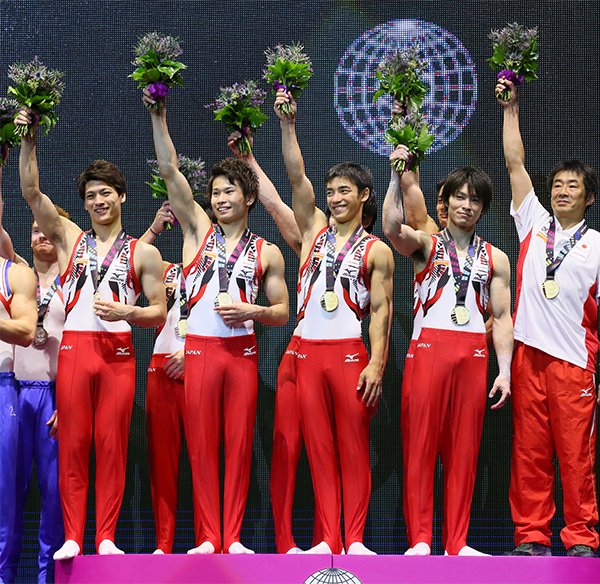 Photo by AFLO SPORT