KH Gallery Ginza will be hosting "Kuniyoshi Kaneko X Hiroko Koshino EROS 2017."
One year after the Kuniyoshi Kaneko Retrospective Exhibition, the two artists join hands once again to bring you a dense world or paintings created under the theme of EROS. Kuniyoshi Kaneko pursued refined eroticism through his unique portrait paintings. Men and women who appear on Kaneko's paintings create an unapproachable Sacred World while also showing unbridled lust. The contrast draws out the nobleness and powerful force of life of a human being who waver between two extremes. Hiroko Koshino, on the other hand, produced oil paintings themed under the relationship of men and women. Her encounter with Shunga, or Japanese erotic art from the Edo era had left her with a powerful impression. This time, she focuses on the beautiful bodily shapes of people engaging in the act of love that is vividly drawn out in Shunga artworks, and transforms them into stylish EROS. It almost seems as though joy and desire seep out from the expressions of human figures drawn with oil bars. The oil paintings inspired from Shunga are also in line with Koshino's all-time theme, the fusion of Japanese and Western beauty.

In this exhibition, stately oil portraits and drawings which are the essence of Kaneko's EROS will line the walls, while personal items will be displayed to reproduce the artist's room to give visitors a sense of secret happiness as if one is peeking inside someone's private room. Koshino will unveil the latest results of her exploration, which consist of oil portraits depicting Shunga motif paintings drawn in a light touch, thickly textured powerful portraits, and other works depicting various men and women. Take this chance to be witness to the fusion of the EROS, the most luscious and most noble drama orchestrated by the two artists who cherish the natural instincts of life.
Thursday, March 16 – Sunday, May 7
10:00 a.m. – 7:00 p.m. *Closes at 5 p.m. on Tuesday, March 21
Gallery closed on the Sundays of March 26, April 9, and 23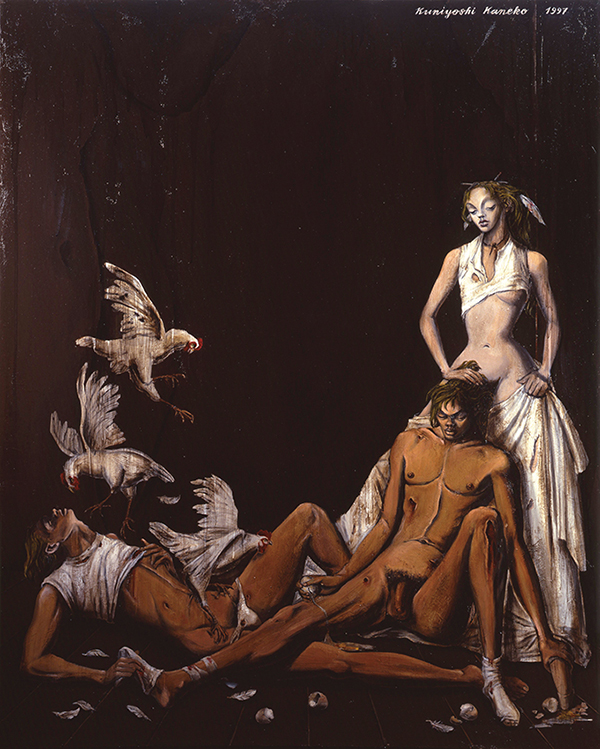 Kuniyoshi Kaneko 《voici l'aube. Le chant des coqs retentit》oil on canvas 1997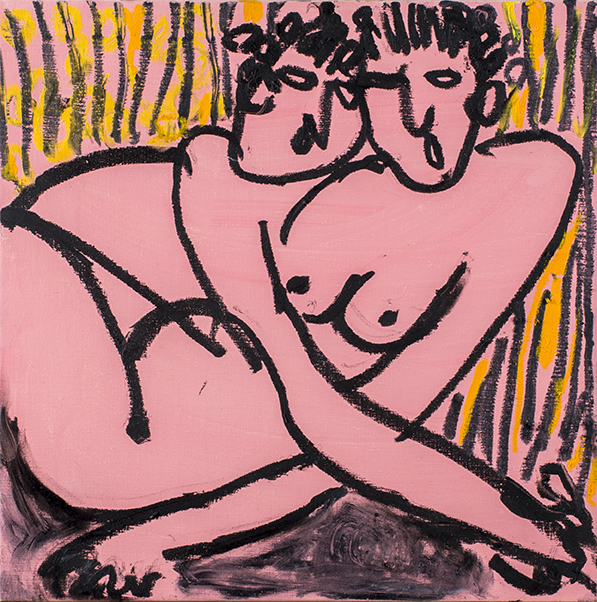 Hiroko Koshino 《WORK#1623》oil on canvas 2016