Hiroko Koshino designed the new uniforms for the Japanese gymnasticsnational team for the 2022 season.The concept ofthe men's uniform is "JAPAN" and "Flame"."JAPAN" expresses clarity and integrity withletters that are designed in a linear and sharpmannerchargingat full speed to aim for the top."Flame"expresses the fighting spirit andthe surge of passion that is enough to set the soul on fire, hidden behind theircalm expressions.
The concept ofthe women's uniform is "Calligraphy" and "Flame"."Calligraphy" features a geometric pattern adopting contemporary elements.
The contrast of red and black colors expresses graciousness, strength and beauty."Flame" usingblue as the base color, is designed to portray lightness as a feather.The design was inspired by the athletes performing in a cool and graceful attitudewhilepowerfully burning inside with overwhelming energy.
4 types of uniforms designed by Hiroko Koshinowill be worn by the Japanese national team in the upcominginternational competitions.
Check outthe performanceof the Japanese national gymnastics teamalong withtheir new uniforms!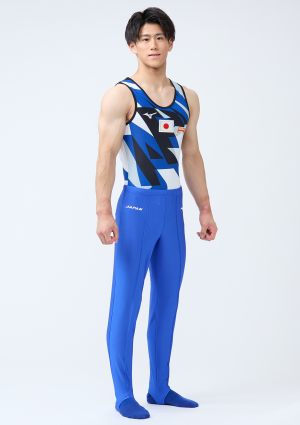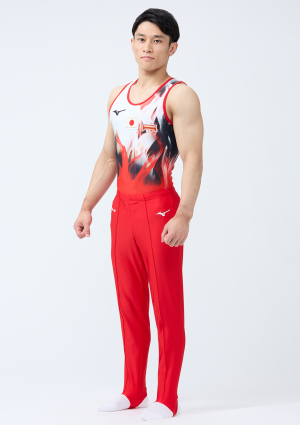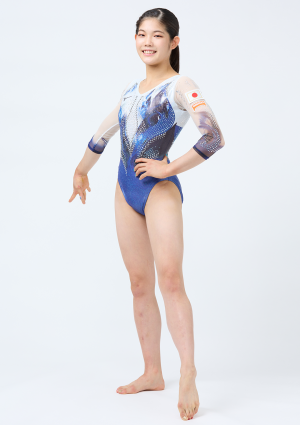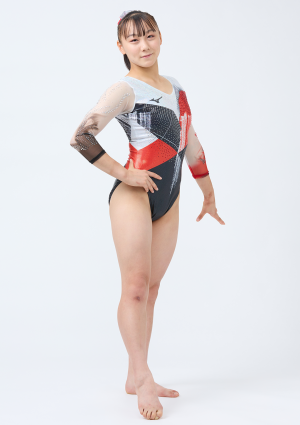 Photo by AFLO SPORT/JGA