The KH Gallery Ashiya is holding the "Susumu Notomi x Hiroko Koshino —The Blue, a second encounter—" exhibition. Koshino who was starring in the NHK General TV's show, "Tsurube's Salute to Families" (Tsurube no Kazoku ni Kanpai) met the pottery maker Notomi while visiting Hagi, Yamaguchi Prefecture 7 years ago. The distinctive "Blue" colors of his work left a profound impression. The two became friends and held the collaborative exhibition "Susumu Notomi x Hiroko Koshino —The Blue, where everything began—" for the first time in KH Gallery Ginza last year. Enjoy a "Second encounter" in the KH Gallery Ashiya with its peaceful and breathtaking atmosphere designed by Tadao Ando this autumn.

Notomi talks about Koshino's works of art and the awareness towards Ando's architecture at the Ashiya exhibition. He wants to express an unprecedented "blue" like being in space in the solemn atmosphere surrounded by undressed concrete walls. His new pottery works created from this enthusiastic spirit will be on display. Koshino will exhibit her works of art including new items and new picture plates. Among her works, you can enjoy a wide range of colors including "blue" as well as the light and shade of black along with the glimmering of silver. The picture plates were created in an ambitious collaboration with Notomi creating the "blue" plates and Koshino adding the pictures with vivid colors.

This exhibition features pottery, pictures and architecture. Relax and enjoy this atmosphere where the uniqueness of the artists intersects on a profound level.
Friday, October 27 – Monday, November 27, 2017
11:00〜16:00
Gallery closed on Tuesdays, Wednesdays, and Thursdays. *Gallery closed on Monday November 13
(No reservation necessary.)

KH Gallery Ashiya
17-5 Okuike-cho, Ashiya City, Hyogo, Japan
Take Hankyu Bus Route 80 or 81 from JR Ashiya Station, Hankyu Ashiyagawa Station, or Hanshin Electric Railway Ashiya Station and get off at the Okuike Bus Stop (20 to 25 minute ride).
The gallery will be on your right once you go up the stairway next to the bus stop (2 minute walk).
*No parking available.
*Gallery closed when Hankyu Bus is not in service.
TEL 0797-63-5678 (during gallery hours)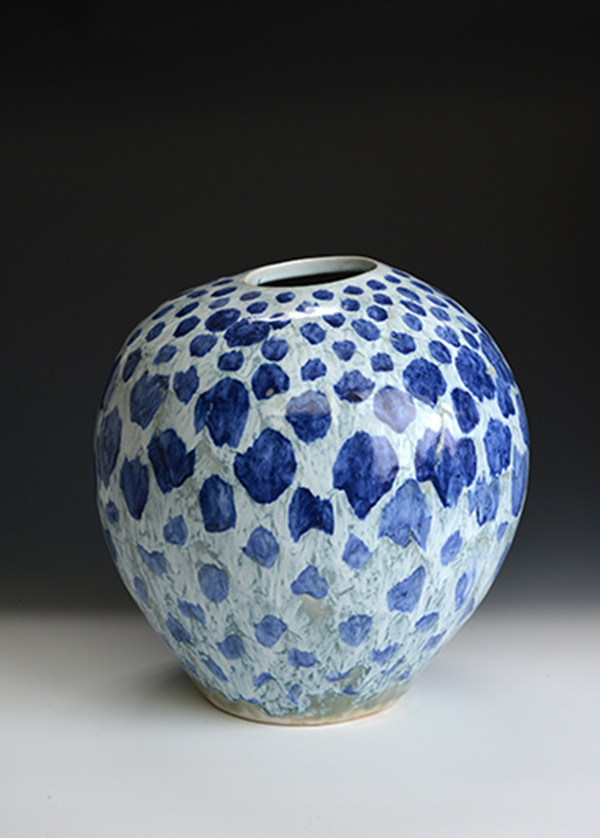 Susumu Notomi 《Scattered Spot Pattern Pot》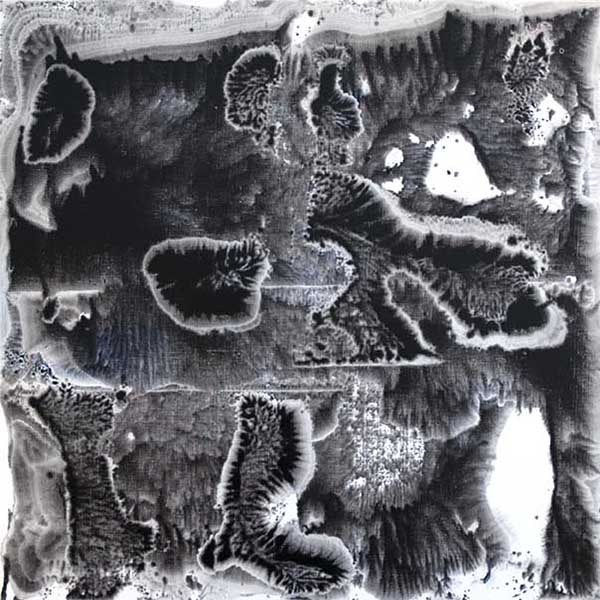 Hiroko Koshino 《WORK #1506》